​
​
We're really passionate about Woodie's Heroes – our annual charity drive!
Since 2015 Woodie's Heroes has raised an impressive €2.5 million for children's charities
​
Every year, Woodie's supports children's charities with the Woodie's Heroes campaign. Over the last 7 years, Woodie's Heroes has raised over €2.5 million. Four charities are picked using a colleague vote, and every cent raised in-store is divided equally among them.
Over a four week period, our colleagues encourage shoppers to donate in-store with till buttons and additional fundraising activities. At the end of the in-store campaign, two teams of cyclists visit all 35 stores and collect the cheques for the money raised throughout the campaign
​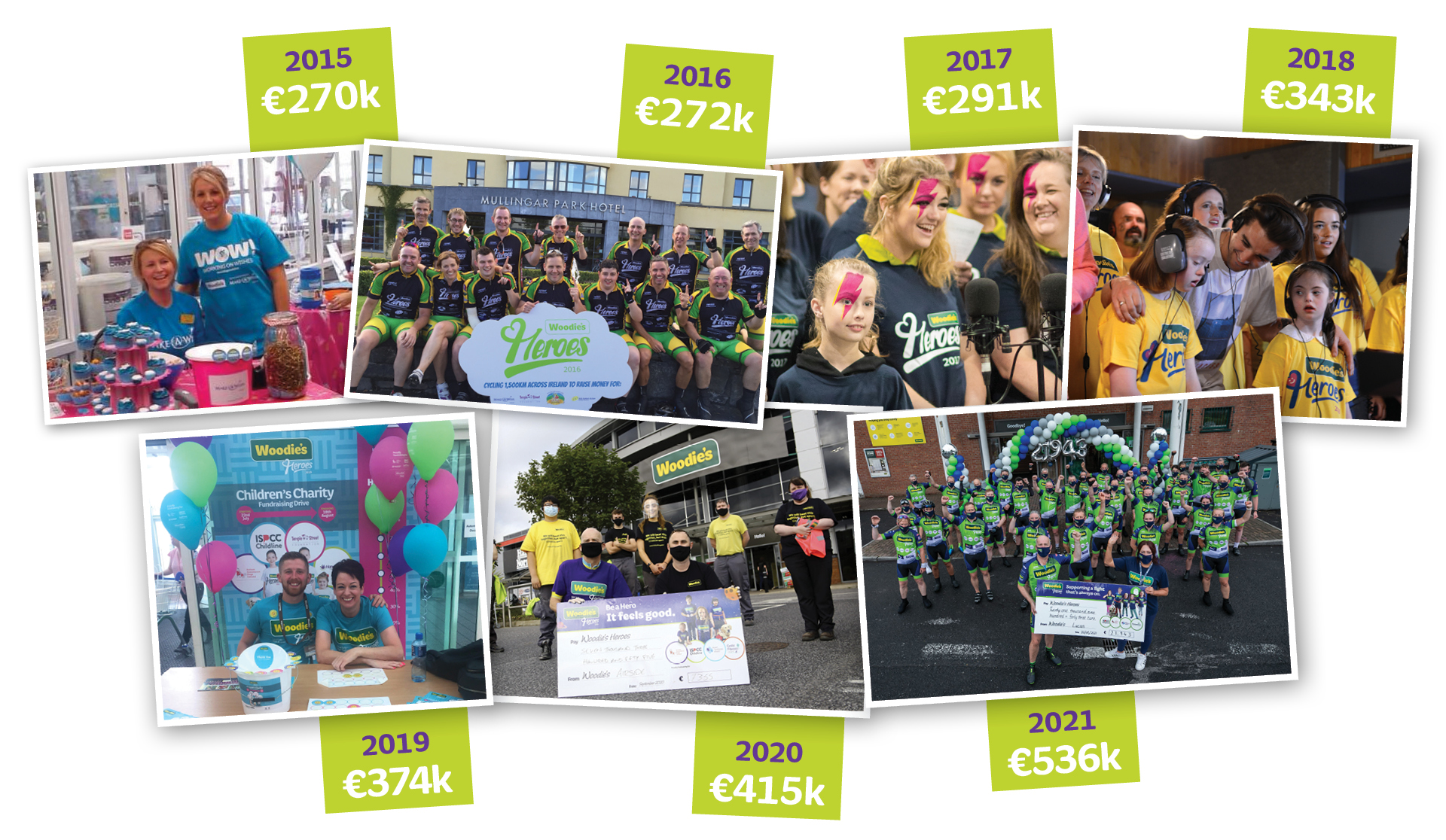 ​